Netmedia's investment portfolio comprises of companies from different market segments, including travel, real-estate and precious metals. The main common denominator for all entities is the usage of high technology to gain the competitive advantage. Portfolio members engage in software development and e-commerce activities. Amongst the portfolio members there are national leaders and companies, which are amongst the leaders group of their respective market.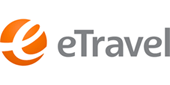 eTravel S.A.
directly as well as through subsidiaries operates in all segments of the Travel market (hotels, airline tickets, MICE, cruises, vacation trips, railway tickets, rent a car and others) and holds the
leading position in Poland
in terms of number of bookings and their value.
eTravel specializes in
Business Travel Management
, optimizing client's budgets while providing clients with comprehensive and professional service using innovative software solutions. eTravel has developed a proprietary software platform for management of corporate travel (CTA) and making bookings. CTA provides clients access to a very broad offer of over 500 thousand hotels around the world of which offers are accessed from more than 50 reservation systems and a broad offer of airline connections coming from 3 main GDS (global distribution system) sources. The platform works like a "meta-search", searching all the sources, comparing all the offers and automatically selecting for clients the best ones. Additionally CTA ensures adherence to corporate travel policy at all levels including corporate self-bookings and bookings made by eTravel employees.
eTravel also sells travel services to individual clients through specialized portals:
www.hotele.pl
,
www.lataj.pl
i
www.staypoland.com
and to other travel agents.
eTravel is also an exclusive representative on the Polish market of
EGENCIA
, a wholly owned Expedia Inc. subsidiary, and one of the leaders in the world in Business Travel Management. eTravel is responsible for providing EGENCIA's global customers with service in Poland. eTravel is also a member of
Lufthansa City Center
chain of travel companies, which provides etravel further growth opportunities.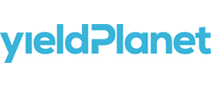 YieldPlanet S.A.
provides innovative software solutions to accommodation providers in the SaaS model through the domain
www.yieldplanet.com
. Software enables accommodation providers to manage and distribute price of rooms to agents and own web page. YieldPlanet Software provides algorithms for predicting optimal price.
YieldPlanet
serves over 3100 clients in over
60 countries
around the world. Software is distributed both directly and through a network of distributors. YieldPlanet has offices in Warsaw, Barcelona and Bucharest. YieldPlanet is integrated with close to 400 OTAs, GDSs, whole-sellers and Property Management Systems from all over the world. YieldPlanet was awarded a grant from National Center for Research and Development (NCBR) and cooperates with the University of Warsaw and University of Princeton in USA in the field of algorithm development.
Travel Network Solutions Sp. z o.o.
(TNS) is a franchising company which provides the "Wakacyjny Świat" brand and travel shop know how to travel shops in Poland. The Wakacyjny Świat travel shops offer clients a full range of travel products such as airline tickets, hotel rooms, cruises, car rental, package trips and many more. Currently there are
over 100 travel shops
operating as franchisees in various regions of Poland. TNS is one of the
leaders on the polish market
in this segment in terms of size of the chain and generated turnover in travel services.
Nsoft
is a SaaS company providing real-estate offices with innovative software for office, listings and client relations management. Software enables seamless publishing of listings on own web page of the real-estate office as well as all common real-estate portals. Nsoft also provides to realtor associations MLS type software, which enables cooperation between realtors. Nsoft was the pioneer in MLS systems in Poland.
ProNET Sp z o.o.
is the leading polish provider of professional software for the financial institutions and real-estate appraisers enabling the appraisal of real-estate, as well as exchange and storage of appraisals.
ProNET provides software "Walor Bank" to the financial institutions helping banks to manage and store the appraisals, verify the property values and manage risk related to mortgage loans. ProNET's software is integrated with AMRON and helps banks to conform to the J recommendation of the European Union.