Netmedia S.A. capital group is a holding, whose main assets are companies offering travel services to corporate and individual customers, mainly through its proprietary internally developed Internet platforms and IT solutions. The largest company within the capital group is eTravel S.A. specialized in end-to-end business travel management services.

Netmedia S.A. acts purely as a holding company and does not have any business operations of its own.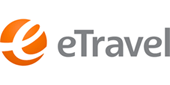 eTravel S.A.
, directly and through its subsidiaries operates in all segments of the travel market (traditional airlines and low-cost carriers air tickets, hotels, MICE, train tickets, car rentals, cruises, vacation packages and other). Majority of sales comes from ​​
business travel management services
for corporate clients. An additional distribution channel are websites for retail customers:
lataj.pl
(air tickets),
hotele.pl
(hotels),
rejsy.pl
(cruises),
europe-mountains.pl
(ski holidays).
The company is a leader in business travel management in Poland, both in terms of the number of bookings and the turnover value. It offers all kinds of services required on a business trip. Top-notch service is guaranteed by cutting-edge IT solutions, in particular by Company's proprietary end-to-end booking platform being one of the leading online booking tools on the Polish market. It is called CTA (Corporate Travel Assistant) and is available through a web browser as well as on mobile devices. Customer service is also provided by a team of call center consultants. eTravel solutions help clients optimize their travel expenses, which is possible due to competitive rates for travel services, implementation and enforcement of corporate travel policies, greater visibility into travel spend and its more efficient processing by the back office.

eTravel also acts as a sole agent in Poland for Egencia from the Expedia group - one of the world leaders in business travel management. As such it is responsible for providing services to international Egencia clients on the Polish market. eTravel is also a member of the global Lufthansa City Center travel agents network. Through this partnership, it has access to know-how and tools that ensure world-class customer service.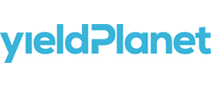 YieldPlanet S.A. is one of the world's leading channel managers, i.e. providers of IT solutions for hotels and other accommodation facilities to manage their revenues and for multi-channel distribution of their offer on the Internet. Its software available in the SaaS model enables optimization of room prices and offering them on its own website and through over 400 resellers from all over the world: on booking portals like Booking.com and Expedia.com, in global distribution systems (Amadeus, Saber and others), hotel management systems and wholesalers. The company's solutions are used by over 4,000 facilities in over 60 countries. In addition to its headquarters in Warsaw, it has sales offices in Barcelona and Bucharest as well as a network of sales representatives around the world. It collaborates with the University of Warsaw and the University of Princeton in development of its algorithms.
Nsoft S.A.
is a company operating on the real estate market that provides specialized software and other solutions to real estate brokers. Its main product is the advanced all-in-one real estate broker management SaaS called
LocumNet Online
currently used by more than 350 brokerages with c. 3,000 registered users. The company also offers website development with an automatic integration with
LocumNet Online
software or any other property listings database service available on the market. The company operates its own nationwide real estate portals:
LocumNet.pl, Mieszkania.net, MLS-Polska.pl
and additionally a few local ones.
ProNet Sp. z o.o. specializes in software development mainly for financial institutions and the real estate market. Its main product is Bankowy Rejestr Nieruchomości (Bank Property Register), a state-of-the-art system for banks to store and manage data related to properties which form a security for loans granted. It is currently used by four large Polish banks. Another product is iKasa, a system for payment centers accepting cash payments from private individuals, and Walor application mainly for property appraisers to collect data on real estate market transactions and to prepare valuations. The company was founded in 1996, it has its own team of programmers specialized in Java, JSP, JavaScript and PHP frameworks.