Netmedia S.A. capital group
is a holding whose main assets
are companies offering travel services to corporate and individual customers, mainly through its proprietary internally developed Internet platforms and IT solutions. The largest company within the capital group is eTravel S.A. specialized in end-to-end business travel management services.
Netmedia S.A.
was founded in 1998
as a limited liability company and operated originally as a multimedia and software house. In following years, it successfully launched new businesses including travel services which resulted in addition of new entities to the capital group and a gradual shift in group's business profile. What all different activities undertaken by the group always had in common was the use of of advanced IT solutions to establish competitive advantage. Transition into a joint stock company took place on June 30th, 2006 and
IPO on the Warsaw Stock Exchange
was on November 3rd, 2006. With the spin-off of the travel business into a separate entity eTravel S.A. in August 2011 Netmedia S.A. became a holding company without any business operations of its own.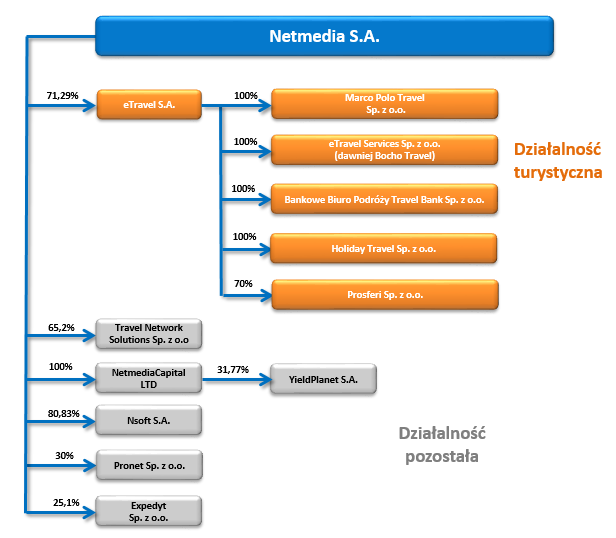 Stan na dzień 14 listopada 2018 r.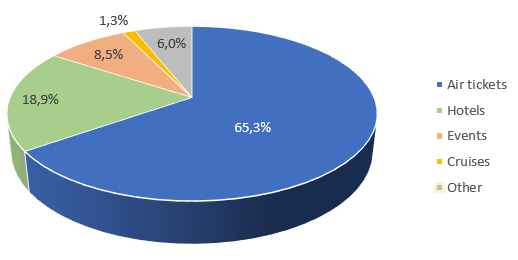 * 2017 data, not including turnover of the affiliates