The company began its life in 2006 as a result of a merger of the AWP Multimedia and Net Travel companies. In the same year the first series of stocks were issued and Netmedia debuted on the Warsaw Stock Exchange. Currently the team of Netmedia's employees counts circa 200 persons.
The Organization Framework of Netmedia Capital Group
Struktura Grupy Kapitałowej na dzień 14 listopada 2017 r.
Netmedia deals in the new technology sector of the market. The Internet constitutes the base of all our business activities. Our company specializes in e-commerce and innovative IT systems. We operate on several strongly growing markets. Netmedia holds the best competitive position on the
tourism market
.

Structure activity (3Q 2013 r.)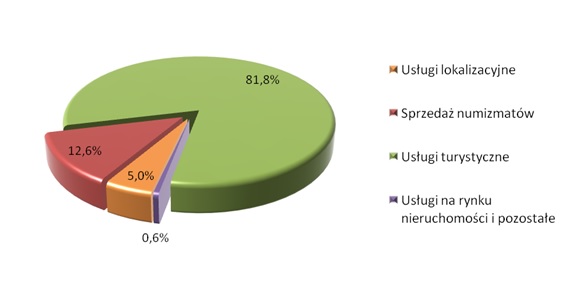 ¹ Structure activity by sales revenue in the first quarter of 2010. The graph included revenues of associated companies (IAP and the Finder) proportionally to shares in those companies. Associated companies are consolidated using the equity method (which means only the consolidation of net profit).