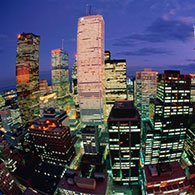 Netmedia is the largest hotel booking broker in Poland. The Internet constitutes oru basic distribution channel.
Our company owns the most modern online hotel booking system in Poland - the Central Online Reservation System (CSRO). Our independently developed system allows real-time booking and management of information, vacancies and prices of lodging in Poland.
The bookings are done mainly through the Company's websites.
Hotele.pl
is the flagship website of Netmedia SA and one of the best-known tourism portals in Poland. The website, which operates since 2000, is daily visited by thousands of users.
The sales of hotel lodgings is additionally supported by several other websites directed at Polish and foreign customers.
TravelPoland.com
is our flagship portal addressed to foreigners visiting Poland.
Through our affiliation system, Netmedia grants its partners access to its booking system. Our offer is distributed by many popular portals, e.g. Onet.pl, Interia.pl and EasyGo.pl. Netmedia is ready to increase the number of our business partners, thus widening the sales possibilities of the offered products.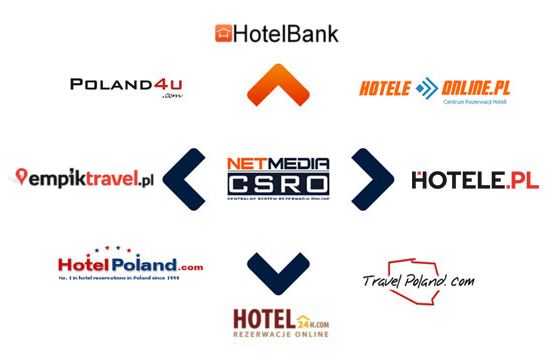 We independently contract hotel objects in the whole of Poland. Netmedia constantly increases our base of cooperating hotels, boarding houses and other lodging objects withstanding our quality standards. We strive to offer attractive prices and vacancies to our customers.
Thanks to a high level of sales, the Company attains maximum commissions from individual hotels, as well as from international hotel chains and operators. This way, we can offer attractive prices for stays to corporate and individual customers as well as to travel agencies.
The booking of hotels is performed not only online, but also through more conventional contact channels, like telephone or fax. Thanks to an experienece team of operators, our call center also carries out orders of customers who do not use the Internet or are unable to book online.
In terms of booking of hotels outside Poland, Netmedia cooperates with the largest online hotel booking systems, e.g.
Booking.com
and GTA. Thanks to this cooperation, our online offer encompasses over 100,000 hotels all over the world - all of them accessible online.

Contact:
Hotele.pl Customer Service Department
15 Woronicza Str.
02-626 Warsaw
Phone: +48 801 08 08 07
Fax: +48 22 492 77 77
E-mail:
info@hotele.pl